Relocation is never an easy job. At PremiumInternship, we understand all the worries, confusion and fear associated with this new step in your career. If you are considering to take a new job here in Barcelona, let's go through these 5 tips before making the big decision!
#1: Finding accommodation with a focus on location
It's best if you can find a place right in the center. As there are many popular sight-seeing sites all around the city, it's very likely that your apartment will be 5 minutes walk to the beautiful Arc de Triomf or Placa Catalunuya. Also, you need to check the distance between your flat and your workplace and the time it takes you to go to work. Make sure that the location best fits your need, and you do not need to spend one hours on metro (trust me, it's super tiring!)
#2: Making sure that your flat has an elevator
It might seem ridiculous at first but many buildings in Barcelona are old and they do not install elevator in-house. This also means that if you live on a fifth floor of the building, you won't want to forget anything when you get out of house because you will end up sweating all over right after you leaves the door.
#3:Transportation: Don't buy the 1-month or 3-month travel ticket, buy the T-10 ticket!
I myself had a painful experience with this card when I arrived here the first time. What made me curious at that time was the fact that people often bought only the T-10 ticket (for 10 travel turn) at 9.9 euros instead of saving money by buying the T-Jove or T-MES ticket (for unlimited travel within 3 month/1 month). Later, I realized the reason in an unexpected way. My T-Jove travel ticket could not be used suddenly after one month use.
When I brought this ticket to the ticket office, the lady told me that she could not reclaim for me the remaining time of the ticket because the ink on the ticket was blurred already. Interestingly, the same paper quality and ink are used for all the tickets (including the T-10 at 9.9 euros and the T-Jove around 110 euros). So don't make the same mistake twice. It might be economical to use T-Jove for 3 months of your internship but you might lose the ticket or lose the ink on the ticket unexpectedly.
#4: Barcelona is fun, so don't waste every minute here!
You might already know that Barcelona is a very turistic city, but do you know that this city is also full of clubs and organizations for young people to join? From the popular Erasmus network to Barcelona Newcomer's Club, Barcelona Women's Network,  and Barcelona Hash House Harriers, you can definitely find a place where you belong to. It is always more fun and memorable when you can experience the dream city with other like-minded friends. And don't forget that the company you are working at might have its own club and organization.
Your colleague might turn out to be your best companion in exploring different corners in the city. Don't miss the chance!
#5: These 7 apps will make your life a lot easier!
Whatsapp – free texting and calling with the internet. It's very popular throughout Spain. If you need to call internationally to an organization abroad (it's very likely that they don't use WhatsApp), you can try using Skype credits (very economical and good quality call). Don't try to buy the local Spanish sms or you will end up spending 10 euros for 1 minutes calling!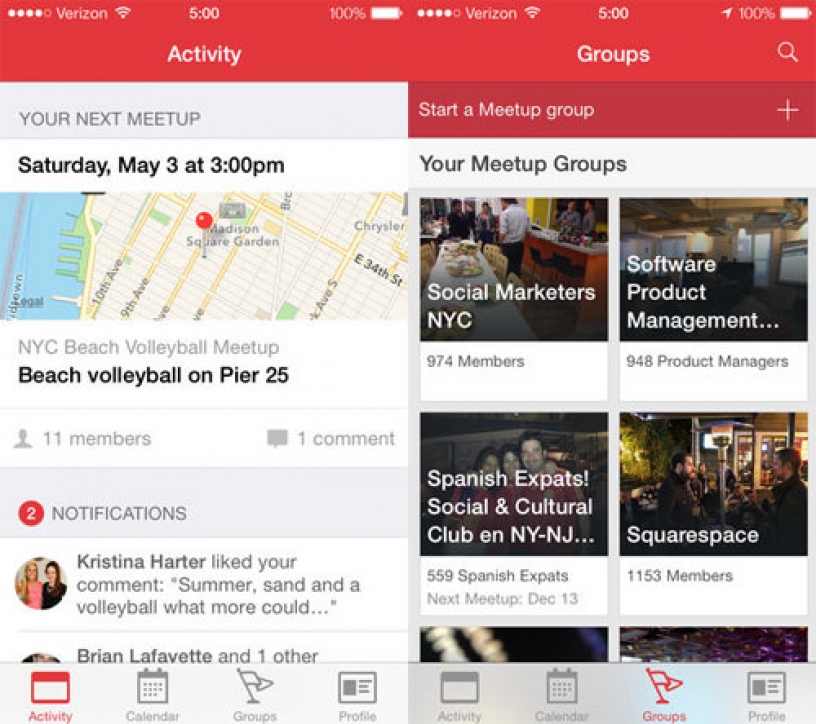 Meetup – to meet like-minded people. Like I said before, there are different clubs and organizations around the city. Using this app can help you get to know other expats just like you.
Segundamano & Wallapop: online market for secondhand furniture with a great price. As an intern, you might not want to spend hundreds of euros for furniture and necessities. This is where these apps come into place.
Word reference: If you don't know Spanish, this is a perfect handy dictionary for you!
Biking: there is no better way to know about the availability of bikes in real times at all the stations.
Eventbrite: You can always get up-to-date with what is happening around the city that interests you!